On Thursday, I borrowed Granny, her sewing machine, and her scraps bag for the day. This was the result: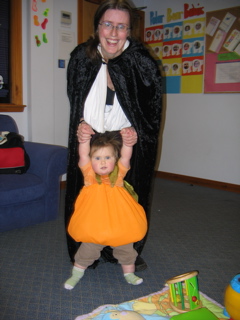 She wore that to nursery on Friday (Halloween) morning. There were two other pumpkins, both basically in orange babygros; there was also a cat, a devil, a witch, a fairy and a pirate. All the helpers were dressed up as well.
More photos of Faith, including further pumpkin photos, also available.