Our kitchen is now going in. We are going to have so much more space!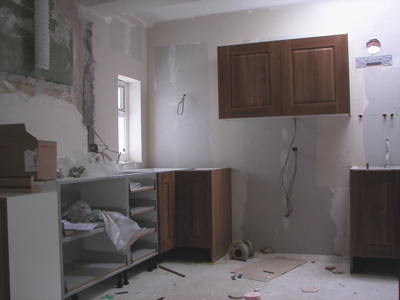 We're getting lots of drawers – we were initially a little dubious about the idea of keeping pots and pans in big drawers rather than cupboards, but we're now quite sold on the idea.
The sink will be in the corner under the window. The white tube dangling from the ceiling will become our new kick-ass cooker hood. The big gap is where the dishwasher and washing machine will go. And when the washing machine is in, we can start on some of our mounds of laundry!